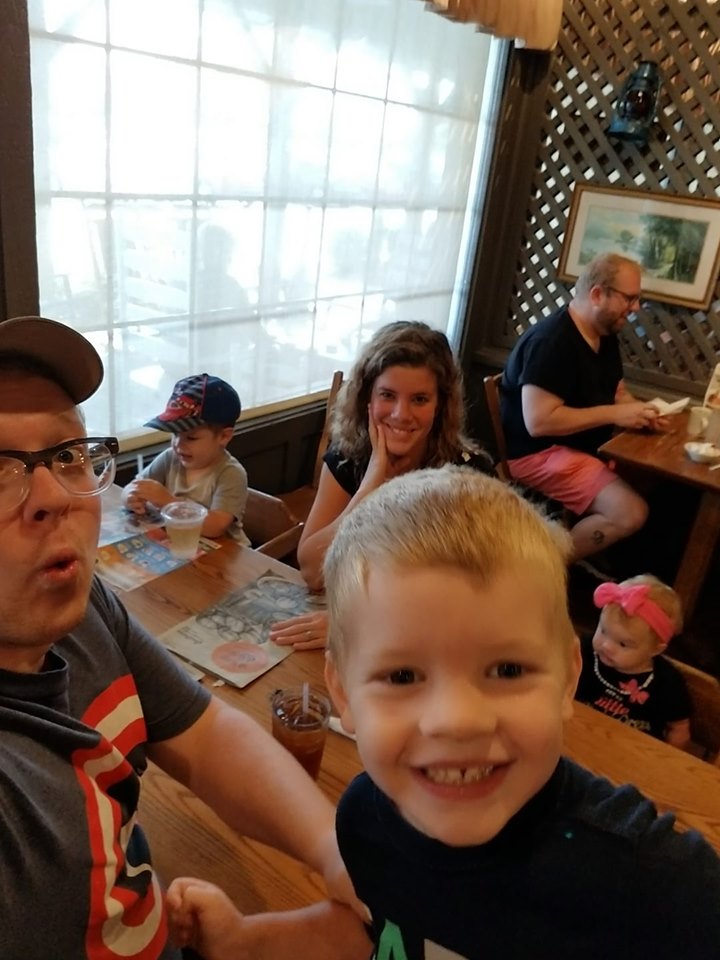 When our pastor was a child, his dad told his mom that one day he would be a preacher. He grew up in the home of a United Methodist pastor and attended church irregularly. It wasn't until his friend Zach Smith invited him to a Cincinnati Reds game with his youth group in Dayton, OH did he really start to be interested in church and the things of the Lord.
That year he went to summer camp with their church and God began to work in his heart. He went to Christian school that next year and recieved Christ in a chapel service as a junior on September 7, 2006. He then continued to grow in Christ. His senior year of high school he was blackslidden from the things of the Lord. He asked God to forgive him and revival broke out in his heart. That January his dad passed away, and that May his mom passed away as well. It was in this time that God called him to preach the gospel.
He went to Commonwealth Baptist College in 2009 where he studied to be a pastor. It was there that he met his wife, Geneva.
Geneva was born in Harrisonville, MO to a mom and dad that met in Alcoholic's Annonmous (AA). They met Mrs. Elaine Kaighen while at the park in Harrisonville and her dad struck up a conversation with her about baby sitting Geneva while they were at work. Mrs. Kaighen talked to her husband, Pastor Chuck Kaighen, and they decided that it would be good. Geneva became good friends with their daughters, and before too long Mrs. Kaighen lead Geneva's mom to Christ. they attended Grace Baptist Church there while they were growing up. It was from a young age that Geneva desired to serve in the ministry. At the age of 12 she recieved Christ and she continued to grow.
After they met at college, Pastor Fugate of Clays Mill Baptist Church was preaching on his desire to start 50 churches in Kentucky. God used the preaching from Pastor Fugate as well as the heritage of missions that was instilled in his heart at Cornerstone Baptist Temple (Dayton, OH under Pastor Jerry Siler) to direct him and his new wife to Florence, KY.
They started in Receptions on Donaldson Highway on September 7, 2014. After nine months there, they moved to the storefront location they currently reside in. The goal of The Cornerstone Baptist Church is to glorify God by taking the great commission personally.